Findlay Area Human Resource Association
Our Mission
The Findlay Area Human Resource Association is composed of representatives of Findlay area industries and business firms who meet voluntarily to discuss various issues in the field of Human Resources.
The organization's objective is that through the exchange of ideas, members gain knowledge enabling them to more effectively fulfill the duties of their particular positions
The Chapter
The Findlay Area Human Resources Association (FAHRA) is an association of Human Resource Professionals in the Northwestern area of Ohio.  The chapter offers professional development and networking opportunities to its members.  For further information contact our chapter president.
FAHRA Membership Information
Membership is open to anyone who is concerned with human resource issues. Whether your title is owner or secretary or human resource manager, the benefits are plentiful as a member of a SHRM affiliated chapter. Need additional information on Membership? Click HERE.
Ready to renew your membership?" Click on the "RENEW" image below:
Interested in Membership? Complete the Application by clicking HERE and you can pay for your membership online by clicking HERE.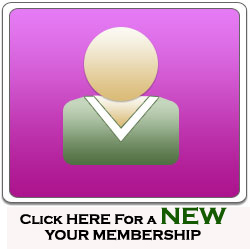 Silver Chapter
2015 Silver EXCEL Award - The Society for Human Resource Managementhas awarded our chapter the 2015 Silver EXCEL Award. This award recognizes outstanding achievements in chapter operations and a commitment to providing meaningful programs and services to you, ourmembers. It also is recognition of our continued growth and development as a business leader in our community, capable of developing strategies that lead to business success!
By achieving this award, our chapter distinguishes itself as an outstanding organization dedicated to serving the needs of our members and to the advancement of the human resource management profession. Throughout the year, we will continue to receive recognition of our chapter's achievement as a Silver EXCEL award winner through various SHRM publications and announcements.
SHRM article: Skills Translators Just One Piece of the Puzzle When Hiring Veterans - Click HERE to access article. Originally published as Skills Translators Just One Piece of the Puzzle When Hiring Veteransby Bill Leonard. © 2013, Society for Human Resource Management, Alexandria, VA. Used with permission. All rights reserved.
Information on Ohio National Guard Community Outreach - click HERE
**************************************
2018 National SHRM Conference
SHRM Annual Conference & Exposition
#SHRM18 will expand your perspective – on your organization, on your career, and on the way you approach HR. Join us in Chicago June 17-20, 2018
Click Here for more information.
2018 Ohio Human Resource Conference
September 19-21, 2018 at the Kalahari Resort in Sandusky.
Click Here for more information.
SHRM News Feeds
HR News
Recruiting and Staffing Compensation & Benefits Global HR Diversity Employment Laws and Regulations